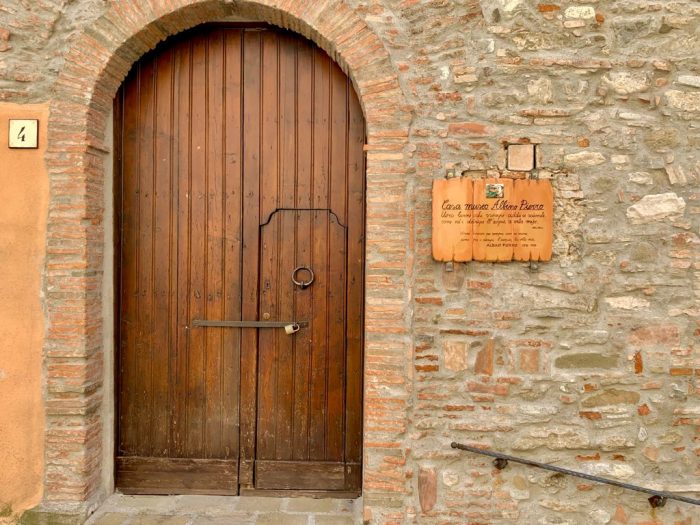 The "Albino Pierro" House Museum was the ancient palace of the Pierro family and is located in the historic center of Tursi, in the San Filippo district, above Piazza Plebiscito. The structure is on several levels: from via Giuseppe Garibaldi you enter the Pierriana Poetry Museum while from Corso Umberto I you enter the Pinacoteca and the House Museum, which is also the headquarters of the Study Center.
It is possible to view the rooms of the structure, thanks to videos that illustrate the various rooms of the three levels of the House Museum:
the Pierrian Poetry Museum, with paintings, poems, objects and relics of the works;
the Pinacoteca with a permanent exhibition of some works of art created by numerous Lucan artists on the tenth anniversary of the poet's death;
the House Museum: where the "Rocco Brancati", "Felice Di Nubila" and "Studio Albino Pierro" rooms are located.